Laboratoire de Chimie Moléculaire et Thio-organique
MEMBRES

Dr Sylvain GAILLARD, MCU
Quentin GAIGNARD-GAILLARD, doctorant
Gilbert UMUHIRE MAHORO, doctorant
Abdoul Gadiry DIALLO, doctorant
Léo BETTONI, doctorant

AXES DE RECHERCHE

Synthèse de composés organométalliques : Fer, Iridium, Cuivre, Ruthénium
Organocatalyse

DOMAINES D'APPLICATIONS

Chimie organométallique
Matériaux luminescents
Catalyse (organométallique, organique, photocatalyse)
Evaluation de l'activité biologique des complexes organométalliques
Les centres d'intérêts de notre groupe se concentrent autour de la synthèse organométallique et leurs applications en catalyse homogène, en science des matériaux ainsi que l'évaluation de leurs activités biologiques.

Sélection de certains thèmes de recherche étudiés au sein de notre groupe :
Catalyse : hydrogénation avec des complexes de fer

Matériaux luminescents avec des complexes d'iridium et de cuivre

Photocatalyse avec des complexes d'iridium



Tetrahedron Lett. 2007, 48, 8647.
J. Org. Chem. 2009, 74, 8963.
2020
Iron-Catalyzed a-Alkylation of Ketones with Secondary Alcohols: Access to β-Disubstituted Carbonyl Compounds
L. Bettoni, S. Gaillard, J.-L. Renaud
Org. Lett. 2020, 22
doi: 10.1021/acs.orglett.0c05496
Artificial Iron Hydrogenase Made by Covalent Grafting of Knölker's Complex into Xylanase: Application in Asymmetric Hydrogenation of an Aryl Ketone in Water
K. Kariyawasam, W. Ghattas, Y. L. De Los Santos, N. Doucet, J.-L. Renaud,. S. Gaillard, F. Avenier, J.-P. Mahy, R. Ricoux, Biotechnology and Applied Biochemistry 2020, in press.
Cyclopentadienone Iron Tricarbonyl Complexes-Catalyzed Hydrogen Transfer in Water
D. Ndiaye, S. Coufourier, M. D. Mbaye, S. Gaillard, J.-L. Renaud
Molecules , 2020, 25, 421-431.
doi: 10.3390/molecules695942
Hydrogenation of CO2, Hydrogenocarbonate and Carbonate to Formate in Water using Phosphine Free Bifunctional Iron Complexes
Coufourier, Sébastien; Gaignard Gaillard, Quentin; Lohier, Jean-François; Poater, Albert; Gaillard, Sylvain; Renaud, Jean-Luc
ACS Catal, 2020, 10, 2108-2116.
doi : 10.1021/acscatal.9b04340
hal-02440349
2019
Investigating the Biological Activity of Imidazolium Aurate Salts
E. Sioriki, S. Gaillard, F. Nahra, R. Imad, K. Ullah, S. Wajid, D. Sharif, S. Fayyaz, F. Arshad, M. I. Choudhary, S. P. Nolan
Medicinal Chemistry & Drug Discovery, 2019, 11061-11065.
DOI: 10.1002/slct.201903435
Iron-catalyzed β-alkylation of alcohols
Org. Lett. 2019 ASAP
L. Bettoni, S. Gaillard, J.-L. Renaud
doi: 10.1021/acs.orglett.9b03171
2,2′-Dipyridylamines: more than just sister members of the bipyridine family. Applications and Achievements in Homogeneous Catalysis and photoluminescent materials
Wang, S.; Bruneau, C.; Renaud, J.-L.; S. Gaillard, S.; Fischmeister, C.
Dalton Trans 2019, 48, 11599-11622.
doi: 10.1039/c9dt02165e
hal-02179651
Room temperature chemoselective reductive alkylation of amines catalyzed by a well-defined iron(II) complex using hydrogen
Lator, A.; Gaignard Gaillard, Q.; Mérel, D.; Lohier, J.-F.; Gaillard, S.; Poater, A.; Renaud, J.-L.
J. Org. Chem. 2019, 84 (11), 6813-6829.
doi: 10.1021/acs.joc.9b00581
hal-02159908
Cytotoxicity of cationic NHC copper(I) complexes coordinated to 2,2′-bis-pyridyl ligands
Elie, M.; Umuhire Mahoro, G.; Duverger, E.; Renaud, J.-L.; Daniellou, R.; Gaillard, S.
J. Organomet. Chem, 2019, 893, 21-31.
DOI: 10.1016/j.jorganchem.2019.04.003
hal-02159919
Iron-catalyzed tandem three-component alkylation: access to alpha-methylated substituted ketones
Bettoni, L.; Seck, C.; Diagne Mbaye, M.; Gaillard, S.; Renaud, J.-L.
Org. Lett. 2019, 21 (9), 3057–3061.
DOI: 10.1021/acs.orglett.9b00630
hal-02308190
MOF-Assisted phosphine free bifunctional iron complex for the hydrogenation of carbon dioxide, sodium bicarbonate and carbonate to formate
S. Coufourier, S. Gaillard, G. Clet, C. Serre, M. Daturi, J.-L. Renaud
Chemical Communications, 2019, 55, 4977-4980.
DOI: 10.1039/C8CC09771B
hal-02159902
2018
Bifunctional iron complexes catalyzed alkylation of indoles
Seck,C.; Mbaye, M. D.; Gaillard, S.; Renaud, J.-L.
Adv. Synth. Catal. 2018, 360 (23), 4640-4645.
DOI: 10.1002/adsc.20180092
hal-02159937
Well-defined phosphine-free iron-catalyzed N-ethylation and N-methylation of amines with ethanol and methanol
Lator, A.; Gaillard,S.; Poater, A.; Renaud, J.-L.
Org. Lett. 2018, 20 (19), 5985-5990.
DOI: 10.1021/acs.orglett.8b02080
hal-02159935
Iron-Catalyzed Chemoselective Hydrogenation of a,b-Unsaturated Ketones
Lator, A.; Gaillard, S.; Poater, A.; Renaud, J. L
Chem. Eur. J. 2018, 24 (22), 5770-5774.
DOI: 10.1002/chem.201800995
hal-01850332
Rationalizing Fabrication and Design Towards Highly Efficient and Stable Blue Light-Emitting Electrochemical Cells based on NHC Copper(I) Complexes
Weber, M. D.; Fresta, E.; Elie, M.; Miehlich, M.; Meyer, K.; Renaud, J. L.; Gaillard, S.; Costa, R. D.
Adv. Funct. Mater. 2018, 28 (17), 1707423.
DOI: 10.1002/adfm.201707423
hal-01850336
Advantages of N-heterocyclic carbene metal complexes in light emitting devices
Elie, M.; Renaud, J. L.; Gaillard, S.
Polyhedron 2018, 140, 158-168.
DOI: 10.1016/j.poly.2017.11.045
hal-01850338
2017
Large irradiation doses can improve the fast neutron/gamma discriminating capability of plastic scintillators
Montbarbon, E.; Amiot, M.-N.; Tromson, D.; Gaillard, S.; Frangville, C.; Woo, R.; Bertrand, G. H. V.; Pansu, R. B.; Renaud, J.-L.; Hamel, M.
PhysChemChemPhys 2017, 19, 28105-28115.
DOI: 10.1039/c7cp04034b
hal-01633272
Role of the bridging group in bis-pyridyl ligands: Enhancing both photo- and electro-luminescent features of cationic (IPr)Cu(I) complexes
Elie, M.; Weber, M. D.; Di Meo, F.; Sguerra, F.; Lohier, J.-F.; Pansu, R. B.; Renaud, J.-L.; Hamel, M.; Linares, M.; Costa, R. D.; Gaillard, S.
Chem. Eur. J. 2017, 23, 16328-16337.
DOI: 10.1002/chem.201703270
hal-01633172
Alkylation of Ketones Catalyzed by Bifunctional Iron Complexes: From Mechanistic Understanding to Application
Seck, C.; Mbaye, M. D.; Coufourier, S.; Lator, A.; Lohier, J.-F.; Poater, A.; Ward, T. R.; Gaillard, S.; Renaud, J.-L.
ChemCatChem 2017, 9, 4410-4416.
DOI: 10.1002/cctc.201701241
hal-01844349
Structural Variation of Carbazole Derivatives for Plastic Scintillation Applications
Montbarbon, E.; Sguerra, F.; Bertrand, G. H. V.; Gaillard, S.; Renaud, J.-L.; Pansu, R. B.; Hamel ,M.
ChemPhotoChem 2017, 1, 451-458.
DOI: 10.1002/cptc.201700055
hal-01829566
Zinc Mediated Straightforward Access to Diacylpyrroles
Faye, D.; Mbaye, M. D.; Coufourier, S.; Lator, A.; Dieng, S. Y.; Gaillard, S.; Renaud, J.-L.
C. R. Chimie 2017, 20, 492-499.
DOI: 10.1016/j.crci.2017.01.003
hal-01844268
Antipseudomonal activity enhancement of luminescent iridium( iii ) dipyridylamine complexes under visible blue light
E. Sauvageot, Margaux Elie, Sylvain Gaillard, R. Daniellou, P. Fechter, Isabelle Schalk, V. Gasser, J.-L. Renaud, G. Mislin
Metallomics, , 2017, 9 (12), pp.1820-1827.
doi: 10.1039/c7mt00262a
hal-02348556
2016
Recent Advances in Iron- and Cobalt-Complex-Catalyzed Tandem/Consecutive Processes Involving Hydrogenation
Renaud, J.-L.; Gaillard, S.
Synthesis 2016, 48, 3659-3683.
DOI: 10.1055/s-0035-1562791
hal-01847959
Designing NHC-copper(I) dipyridylamine complexes for blue light-emitting electrochemical cells
Elie, M.; Sguerra, F.; Di Meo, F.; Weber, M. D.; Marion, R.; Grimault, A.; Lohier, J.-F.; Stallivieri, A.; Brosseau, A.; Pansu, R. B.; Renaud, J.-L.; Linares M.; Hamel, M.; Costa, R. D.; Gaillard, S.
Appl. Mater. Interfaces 2016, 15; 8(23): 14678-91.
DOI: 10.1021/acsami.6b04647
hal-01390281
Iridium complexes inhibit tumor necrosis factor- by utilizing light and mixed ligands
Sauvageot, E.; Lafite, P.; Duverger, E.; Marion, R.; Hamel, M.; Gaillard, S.; Renaud, J.-L.; Daniellou, R.
J. Organomet. Chem. 2016, 808, 122-127
cea-01847044
DOI:10.1016/j.jorganchem.2016.02.001
Achiral bifunctionnal (cyclopentadienone)iron tricarbonyl complexes embedded in streptavidin : Application in asymmetric hydrogenation
Mérel, D. S.; Gaillard, S.; Ward, T. ; Renaud, J.-L.
Catal. Lett. 2016, 146 (3), 564-569.
DOI : 10.1007/s10562-015-1681-6
hal-01847951
2015
Asymmetric isomerization of allylic alcohols
Cahard, D.; Gaillard, S.; Renaud, J.-L.
Tetrahedron Lett. 2015, 56, 6159-6169.
DOI:10.1016/j.tetlet.2015.09.098
Iron-catalyzed carbon-nitrogen, carbon-phosphorus, and carbon-sulfur bond formation and cyclization reactions
Renaud, J.-L.; Gaillard, S.
Top. Organomet. Chem. 2015, 50, 83-144.
DOI: 10.1007/3418_2015_103
Highly Active Phosphine Free Bifunctional Iron Complex for Hydrogenation of Bicarbonate and Reductive Amination
Thai, T-T.; Mérel, D. S.; Poater, A.; Gaillard, S.; Renaud, J.-L.
Chem. Eur. J. 2015, 21, 7066-7070.
DOI: 10.1002/chem.201500720
Iron-catalyzed reduction of carboxylic and carbonic acid derivatives
Merel, D. S. tran Do, M; L.; Gaillard, S.; Dupau, P.; Renaud, J.-L.
Coord. Chem. Rev. 2015, 288, 50-68.
DOI: 10.1016/j.ccr.2015.01.008
2014
Iron-catalyzed hydrogenation of esters to alcohols
Dupau, P.; Tran Do, M. L.; Gaillard, S.; Renaud, J.-L.
Angew. Chem. Int. Ed. 2014, 53, 13004-13006.
DOI: 10.1002/anie.201407613 and 10.1002/ange.201407613
Microwave-irradiation and flow chemistry for a straightforward synthesis of piano-stool iron complexes.
Pagnoux-Ozherelyeva, A.; Bolien, D.; Gaillard, S.; Peudru, F.; Lohier, J.-F.; Whitby, R. J.; Renaud, J.-L.
J. Organomet. Chem. 2014, 774, 35-42.
DOI: 10.1016/j.jorganchem.2014.09.031
Thermo- and radioluminescent polystyrene based plastic scintillators doped with phosphorescent Iridium(III) complexes.
Sguerra, F.; Marion, R.; Bertrand, G. H. V.; Sauvageot, E.; Daniellou, R.; Renaud, J.-L.; Gaillard, S.; Hamel, M.
J. Mater. Chem. C 2014, 2, 6125-6133.
DOI: 10.1039/C4TC00772G
NHC copper (I) complexes bearing dipyridylamine ligands : synthesis, structural and photoluminescent studies
Marion, R.; Sguerra, F.; Meo, F. D.; Sauvageot, E.; Lohier, J.-F.; Daniellou, R.; Renaud, J.-L.; Linares, M.; Hamel, M.; Gaillard, S.
Inorg. Chem. 2014, 53, 9198-9191.
DOI: 10.1021/ic501230m
Iridium(III) dipyridylamine complexes: synthesis, characterization and catalytic activities in photoredox reactions
Sauvageot, E.; Marion, R.; Sguerra, F.; Daniellou, R.; Hamel, M.; Gaillard, S.; Renaud, J.-L.
Organic Chemistry Frontiers 2014, 1, 639-644.
DOI:10.1039/C4QO00059E
Iron(II)-catalysed[2+2+2] cycloaddition for pyridine ring construction
Richard, V.; Ipouck, M.; Merel, D. S.; Gaillard, S.; Whitby, R. J.; Wiltulski, B.; Renaud, J.-L.
Chemical Communications 2014, 50, 593-595.
DOI: 10.1039/C3CC47700B
2013
Bifunctional (cyclopentadienone)iron tricarbonyl complexes: synthesis, computational studies and application in reductive amination
Moulin, S.; Dentel, H.; Pagnoux-Ozherlyeva, A.; Gaillard, S.; Poater, A.; Cavallo, L.; Lohier, J.-F.; Renaud, J.-L.
Chem Eur. J. 2013, 19, 17881-17890.
DOI: 10.1002/chem.201103723
When phosphorus and NHC (N-heretocyclic carbene) meet each other
Gaillard, S.; Renaud, J. L.
Dalton Transactions 2013, 42, 7255-7270.
DOI: 10.1039/C2DT32789A
Synthesis of beta-CF3 ketones from trifluoromethylated allylic alcohols by ruthenium catalyzed isomerization
Bizet, V.; Pannecoucke, X.; Renaud, J.-L.; Cahard, D.
J. Fluor. Chem. 2013, 152, 56-61.
DOI: org/10.1016/jfluchem.2013.01.004
Iron(II) complexes are suitable catalysts for the isomerization of trifluoromethylated allylic alcohols. Synthesis of trifluoromethylated dihydrochalcones
Cahard, D.; Bizet, V.; Dai, X.; Gaillard, S.; Renaud, J.-L.
J. Fluor. Chem. 2013, 155, 78-82.
DOI: 10.1016/j.jfluchem.201305028
Bifunctional iron complexes: efficient catalysts for C=O and C=N reduction in water
Merel, D. S.; Elie, M.; Lohier, J.-F.; Gaillard, S.; Renaud, J.-L.
Chem. Cat. Chem. 2013, 5, 2939-2945.
DOI: 10.1002/cctc.201300325
Straightforward synthesis of substituted dibenzyl derivatives
Mboyi, C. D.; Gaillard, S.; Mbaye, D. M.; Pannetier, N.; Renaud, J.-L.
Tetrahedron 2013, 69, 4875-7882.
DOI: 10.1016/j.tet.2013.04.073
Ruthenium-catalyzed one pot tandem isomerization-transfert hydrogenation reactions of g-CF3 allylic alcohols and beta-CF3 enones
Bizet, V.; Pannecoucke, X.; Renaud, J.-L.; Cahard, D.
Adv. Synth. Catal. 2013, 355 (7), 1394-1402.
DOI: 10.1002/adsc.201300119
2012
Ruthenium catalyzed redox isomerization of trifluoromethylated allylic alcohols: mechanistic evidence for an enantiospecific pathway
Bizet, V.; Pannecouke, X.; Renaud, J. L.; Cahard, D.
Angew. Chem. Int. Ed. 2012, 51 (26), 6467-6470.
DOI: 10.1002/anie.201200827
Knölker's iron complex: an efficient in situ generated catalyst in reductive amination of alkyl aldehydes and amines
Pagnoux-Ozherelyeva, A.; Pannetier, N.; Mbaye, M. D.; Gaillard, S.; Renaud, J.-L.
Angew. Chem. Int. Ed. 2012, 51, 4976-4980.
DOI: 10.1002/anie.201201360
New approaches to niotrogen containing heterocycles: enantiosemlective organocatalyzed synthesis of dihydropyridines (DHP's), quinolizidine derivatives and dihydropyrimidines (DHPM's)
Pham, H. T.; Chataigner, I.; Renaud, J. L.
Curr. Org. Chem. 2012, 16 (15), 1754-1775.
DOI: org/10.2174/138527212802651322
HAL: hal-01016516
2010
Transfert hydride in water catalyzed by dipyridylamine ruthenium complexes
Romain, C.; Gaillard, S.; Elmkaddem, M. K.; Toupet, L.; Fischmeister, C.; Thomas, C. M.; Renaud, J.-L.
Organometallics 2010, 29, 1992-1995.
DOI: 10.1021/om100127f
Hydrogenation of -N-substituted enaminoesters in the presence of ruthenium catalysts
Hebbache, H.; Jerphagnon, T.; Hank, Z.; Bruneau, C.; Renaud, J.-L.
J. Organomet. Chem. 2010, 695, 870-874.
DOI: 10.1016/j.jorganchem.2010.01.008
A New Access to the 6,8-Dioxabicyclo[3.2.1]octane Ring System Using a Three-Component Reaction: Enantioselective Synthesis of (+)-iso-exo-Brevicomin
Bouziane, A.; Régnier, T.; Carreaux, F.; Carboni, B.; Bruneau, C.; Renaud, J.-L.
Synlett 2010, 207-210.
DOI: 10.1055/s-0029-1218561
Efficient synthesis of amino-pyridine derivatives by copper catalyzed amination reactions
Elmkaddem, M. K.; Fischmeister, C.; Thomas, C. M.; Renaud, J.-L.
Chem. Commun. 2010, 46, 925-927.
DOI: 10.1039/b916569j
Direct Amination of Aryl Halides with Ammonia
Aubin, Y.; Fischmeister, C.; Thomas, C. M.; Renaud, J.-L.
Chem. Soc. Rev. 2010, 39, 4130-4145.
DOI: 10.1039/c003692g
New dipyridylamine ruthenium complexes for transfer hydrogenation of aryl ketones in water
Romain, C.; Gaillard, S.; Elmkaddem, M. K.; Toupet, L.; Fischmeister, C.; Thomas, C. M.; Renaud, J.-L.
Organometallics 2010, 29 (8), 1992-1995.
DOI: 10.1021/om100127f
INTERNATIONALES
Pr R. Withby, Université de Southampton (UK)
Pr T. Ward, Université de Bâle (Suisse)
Dr M. Linares, Université de Linköping (Suède)
Dr A. Poater, Université de Girone (Espagne)
Dr R. Costa, Université d'Erlangen (Allemagne)
Pr L. Cavallo, KAUST (Arabie saoudite)
Dr M. D'Baye, Université de Ziguinchor (Sénégal)
Dr P. Dupau, Firmenich SA (Suisse)
NATIONALES
Pr C. Thomas, Chimie ParisTech
Dr M. Hamel, CEA, Saclay
Dr C. Fischmeister, Université de Rennes
Dr D. Cahard, COBRA, Université de Rouen
Pr I. Chataignier, Université de Rouen
Pr R. Daniellou, ICOA, Université d'Orléans
Dr R. Pansu, ENS Cachan
Pr I. Lampre, Université de Paris XI
Structuration
---
Labex
> EMC3
> SynOrg
---
Réseaux nationaux
> CRUNCH
> INC3M
---
Institut Carnot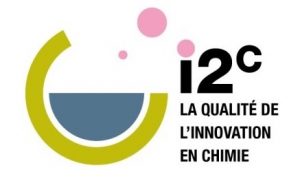 ---
ComUE

LCMT, ENSICAEN, 6 Boulevard Maréchal Juin 14050 Caen – Tél : +33 (0)2 31 45 28 74 – Fax : +33 (0)2 31 45 28 65